About Us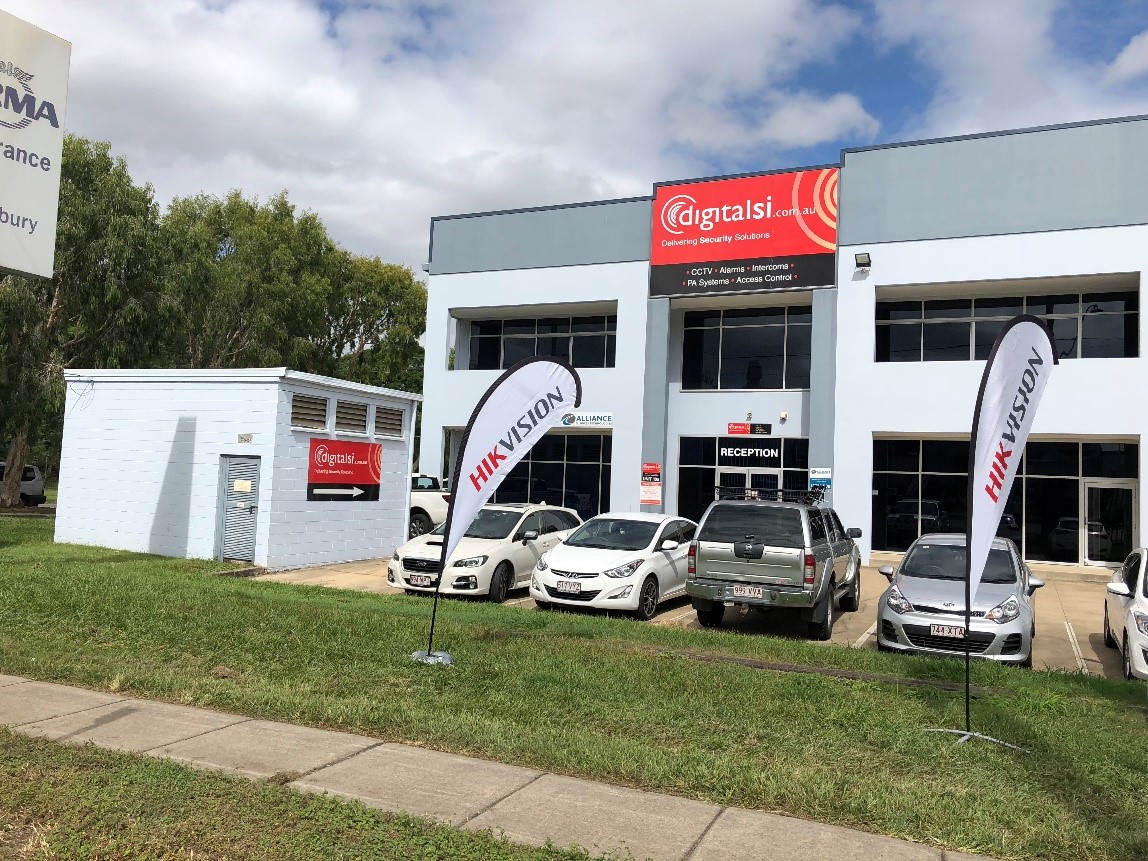 DigitalSi is a leading security system integrator delivering technology solutions for today's video surveillance, alarm, access control and intercom requirements for residential, commercial & industrial.
CCTV has been proven to be the most cost effective method for crime prevention and detection. It is also a great tool to manage public liability and employee productivity. Solutions can be individually tailored to meet your business, home, or organisation's specific needs and budget. We have the capabilities to design and install security and surveillance systems for all requirements, from residential to corporations. Our team of dedicated professionals will guide you through all your security and surveillance options creating a tailor-made solution just for you.
The DigitalSi team is set apart by our technical experience.
DigitalSi guarantees affordability, we are one of the markets most price competitive firms, without compromising on quality.
Our customers have ease of mind that our service technicians are available for support when issues arise.
DigitalSi's extensive product range ensures we have options for small to medium as well as large multi-site installations. The great thing is, once the system is installed, it is practically maintenance free. DigitalSi partners with numerous suppliers to gain access to the best solution and quality products for our customers. DigitalSi is a certified and authorised Diamond-level Partner with Hikvsion. The company is the world's largest supplier of video surveillance products and solutions. Hikvision specialises in video surveillance technology, as well as designing and manufacturing a full-line of innovative CCTV, video surveillance and intercom products.
Bosch's intrusion product portfolio includes control panels, keypads, access control readers and an extensive range of detectors and sensors. We use Bosch security equipment because it is reliable and backed with a 3 year hardware warranty. The Solution 6000 alarm panel is one of very few systems today that are still manufactured here in Australia.
Founded in 1998, Milestone Systems is a world-leading provider of open platform IP video management software (VMS), dedicated to deliver high quality business video platform software, in which our community of hardware and software partners can integrate their video solutions for security and beyond security purposes.
Inner Range is an Australian based company and world leader in the design and manufacture of state of the art access control and security solutions. Inception is an integrated access control and security alarm system with a design edge that sets it apart from the pack. With web-based software built directly into the main system controller, the Inception system is easy to access using a web browser on a computer, tablet or smartphone. Integriti delivers a state-of-the-art solution with tangible cost-savings through its integrated Security, Access Control and Building Automation functionality. Milestone & Inner Range have partnered to offer an integrated solution between Integriti and xProtect.
DigitalSi has a friendly and professional sales team ready to assist you with your security requirements. To receive your obligation-free quote and discuss your business's electronic security needs, contact DigitalSi today.
Customer Testimonials
I can recommend DigitalSI for the High School environment. They have installed, maintained and expanded our fleet of cameras. As we all know, you can never have enough cameras!!
- John Richards, Park Ridge State High School
I can highly recommend Digital SI in every aspect of the quoting through to the installation. DigitalSi was very professional in their approach and the follow up work by their technical staff was immediate and totally satisfactory. The equipment was high quality and is easy to operate.
- Graeme, Villagio Apartments
We have done a lot of work with Karl and the Team at Digital SI and now have a very close business relationship. Over the years I have always been impressed with their service and attention to detail.

They are always responsive, available, helpful, honest and always deliver what was asked of them. I can highly recommend DigitalSI to any organisation and would never use anyone else for my company.
- Rob Parmenter, Trusscorp