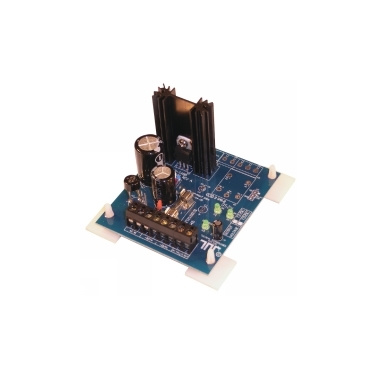 Tactical Technologies 13.8VDC 1AMP Power Module - Requires 16vac Plug Pack & Battery
Web ID: 368
Tactical Technologies 13.8VDC 1AMP Power Module - Requires 16vac Plug Pack & Battery
Manufacturer PN: PS13-1A
Warranty: 1 Year
Manufacturer Website
The PS13-1A is a linear regulated power supply module designed to provide 13.8Vdc at 1A
and features an onboard battery charger together with AC Fail & Low Battery outputs.
Supplied with 4 x adhesive mounting feet, this module requires an approved 16Vac 1.5A plug
pack (not supplied) eg Tactical Part No: 16VP/P. Output is short circuit protected by a 1A
M205 Fuse - if replacement is required, use only a 1A Fuse.
Input: 16Vac 1.5A
Output: 13.8Vdc 1A
Dimensions: 83L x 72W x 60H
Weight: 75gm approx