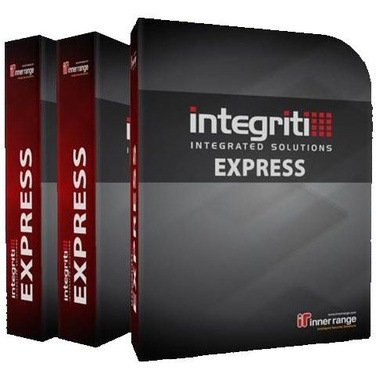 Integriti Express Software Product Key
Web ID: 472
Integriti Express Software Product Key
Manufacturer PN: IR-996905
Warranty: 2 Year
Manufacturer Website
This product cannot be purchased online. Please call for pricing.
Integriti Express is an inexpensive software solution for Small and Medium Business's (SMB)s. The Express application is based on and derived from the powerful Integriti Professional Software which is the full featured commercial software application normally deployed for end users to manage a larger or more demanding Integriti System.
The look and general performance of the Express application is indicative of what can be expected from the Professional version however its functionality is tailored to a subset of features commensurate with what is required to perform management of small to medium installations.